Douglas M. Baer, President/Chief Executive Officer
Douglas Baer received a Bachelor of Science degree from the University of Florida in 1983 and is a certified public accountant. Baer joined Brooks in 1991 as vice president/corporate controller. In 1995, Baer was promoted to chief financial officer.  He held this position for six years until he became executive vice president/chief operations officer in 2001.  The board of directors of Brooks Health System appointed Baer as president and CEO in 2002.
Under his leadership, the 160-bed inpatient rehabilitation hospital has been reorganized into centers of excellence for healthcare institutions, added a physician practice,  expanded the outpatient division, and added rehabilitation management contracts and a joint venture. Born and raised in Jacksonville, Baer lives in Jacksonville Beach with his wife Laura and has three children.

Victor DeRienzo, PT, Chief Operating Officer, Aging Services and Outpatient
Victor DeRienzo, PT, currently serves as Chief Operating Officer for the Aging Services and Outpatient divisions. DeRienzo joined Brooks Rehabilitation in 2004 and has progressed his career in the Outpatient Division most recently serving as VP of Outpatient.
Under his leadership, the division has grown to over 40 locations throughout Northeast and Central Fla., expanded service specialties/programmatics and produced an unprecedented increase in patient volumes as well as net revenue.  DeRienzo graduated summa cum laude from Utica College, in central N.Y., with a bachelor's degree in physical therapy.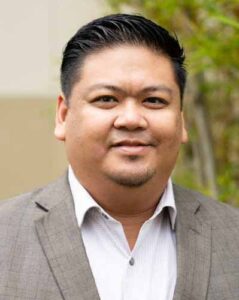 Marc Lei, Administrator
Marc Lei has been serving as a nursing home administrator since 2013.  His most recent role was with a rehabilitation center in Putnam County, where he led a team focused on communications, customer service, quality and patient outcomes.
Previously, Lei served as an interim nursing home administrator in Holly Hill, Fla., and executive director of a skilled nursing and rehabilitation facility,  in Hilliard, Fla. In addition, he currently serves as the administrator for Bartram Crossing, Brooks Rehabilitation's skilled nursing facility in the Bartram area.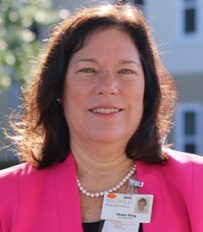 Vickie King, Admissions Manager
Vickie King started her career in senior care in 1982. Obtaining a degree in Gerontology has allowed King the opportunity to work in a variety of aging services organizations.  Her experience includes but is not limited to home health agencies, assisted living and skilled nursing.  King came to Brooks in 2011 and has been with Bartram Lakes since it opened.  Working in marketing and admissions, she is a great resource for the residents and their families, as well as helping facilitate new residents' move-in.  Contact King at Vickie.King1@BrooksRehab.org.

Janet Giraitis, Receptionist
Janet Giraitis became a receptionist at Bartram Lakes after her experiences caring for her father who had suffered a stroke. After hearing about Bartram Lakes, Giraitis knew it was the right opportunity for her and would help fill the void she was left with when her father passed away. Now, she has many wonderful residents that fill her heart with joy.